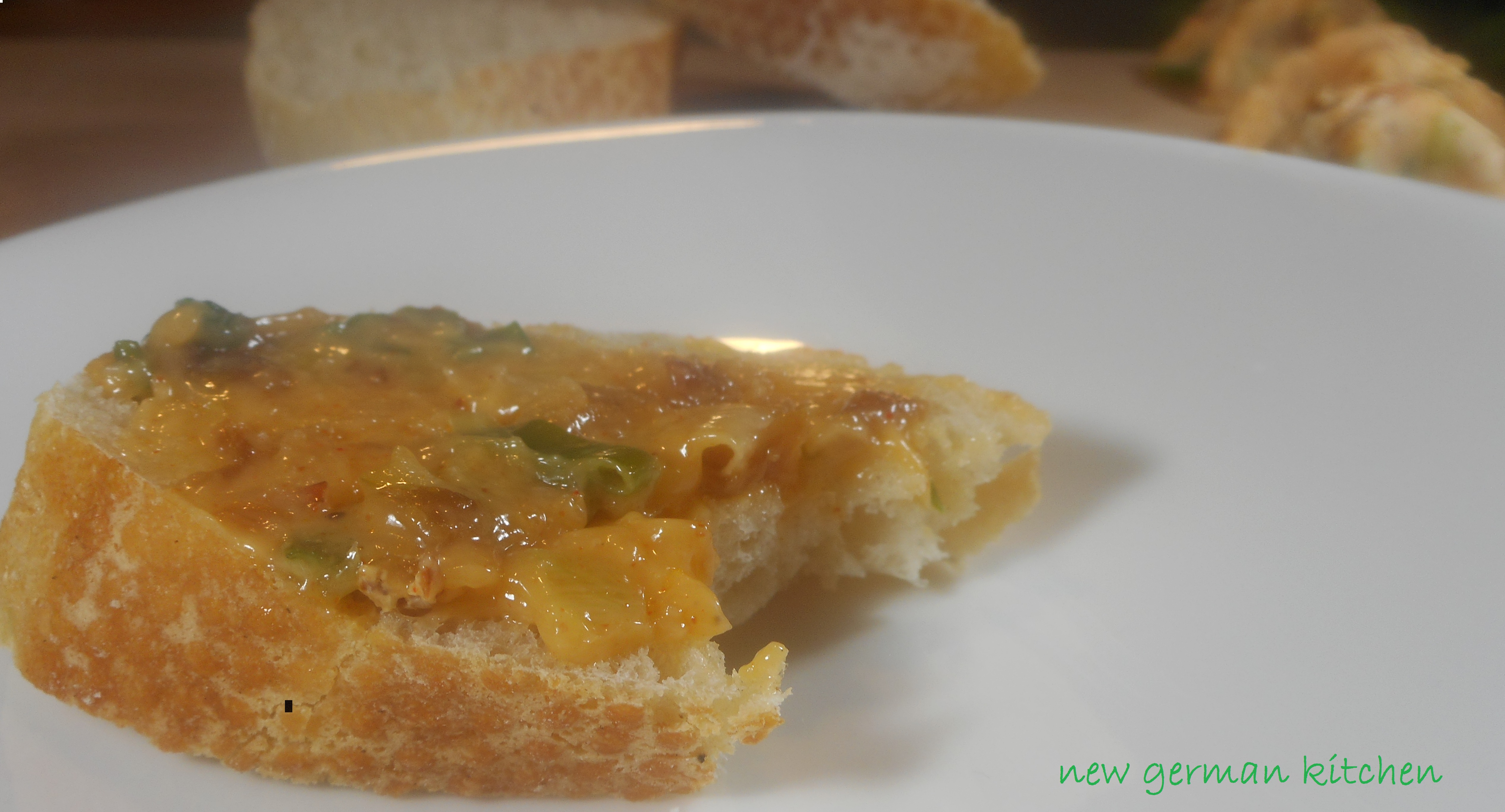 Onion butter
Germans love bread and they love butter.
Personally I can not imagine a barbecue without at least one adjusted butter…. and in any case: bread.
Therefore – here one of my favourite recipes:
250 butter (should be kept out of the fridge for some time in order to have it softened)
2 hands full of spring onions
2 hands full of roasted onions 2 tea spoons of salt
1 tea spoon of chilli powder.
Just mix it, wait for one hour (now you can put it back in the fridge if preferred) and enjoy!