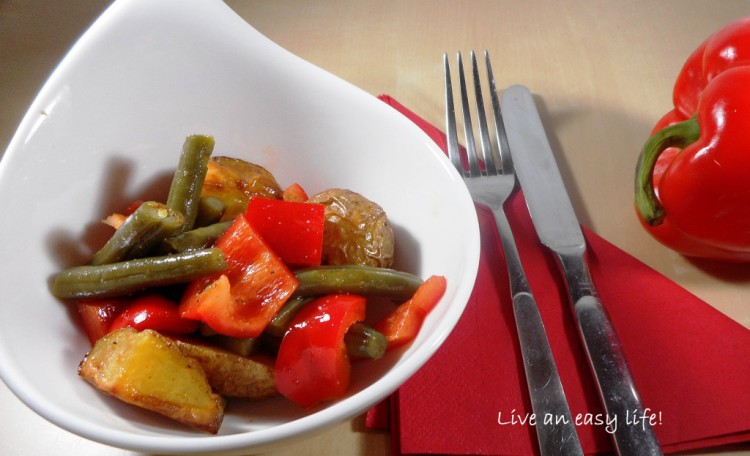 potato salad – modern style
Germans love potatoes – in every style. One of the most common dishes I know is potato salad. We have thousands of variations… here a potato salad in a very modern style I like to prepare:
400 gramm potatos (cuttet in slices) – if prefered you can even leave the skin on it
1/2 teaspoon rough sea salt
1 spoon of olive oil10 garlic cloves – peeled (better let your beloved ones share the dish

)
mix everything under each other and put it in the oven until the potatoes are soft.
In the meantime, prepare the dressing:
5 Spoons olive oil
1/2 teaspoon chilli powder
1 clove garlic (grounded or cutted in very small pieces)
1/2 teaspoon cumin
2 Spoons rice vinnegar
Then mix the dressing with the soft potatos and
2 red paprikas (cutted in slices) and
200 green beans (cooked and cutted in pieces
…. and enjoy!